Raksha Bandhan is festival of love, bond between brother and sister. It is celebrated all over the India. And this special day could not be complete without traditional Indian sweets.
There are many different kind of Indian sweets that you can make. But in this busy life, we are in short of time. I am sharing the list of top 10 EASY raksha bandhan sweets recipes.
All of these desserts are so easy to make that even beginners can make them without fail. One more good thing – choose any one and it will be ready in under 1 hour. Some of them even require only 15-20 minutes.
if looking for then check out this full raksha bandhan menu (10 lunch/dinner ideas).
Easy 10 Raksha Bandhan Sweets Recipes
1) Besan ladoo – made with just 3 ingredients (Besan, powdered sugar and ghee). Simple, easy to make and very delicious.
2) Coconut ladoo – This one is easier than prev ladoo recipe. Just need two ingredients – fresh coconut and condensed milk.
3) Coconut burfi – This barfi is gujarati style and known as kopra pak. It is made from fresh coconut, milk, sugar and khoya.
4) Sooji halwa – the good old, very popular halwa. You cannot go wrong with this and everyone will sure love it.
5) Peda – Yes, homemade peda. This is the instant version, made with condensed milk and made in microwave. It requires just 10 minutes.
6) Kalakand – You know that making traditional kalakand is time consuming. But try this instant version made with paneer.
7) Gajar halwa in pressure cooker – Traditional carrot halwa requires time and good arm exercise. But make this in pressure cooker and will be ready in 30 minutes.
8) Chocolate burfi – very easy and simple two layered barfi made with khoya.
9) Phirni – Again, this is also very easy and simple North Indian dessert made with ground rice paste, milk and sugar.
10) Rice kheer with condensed milk – Last one is instant version of kheer made with cooked rice and condensed milk.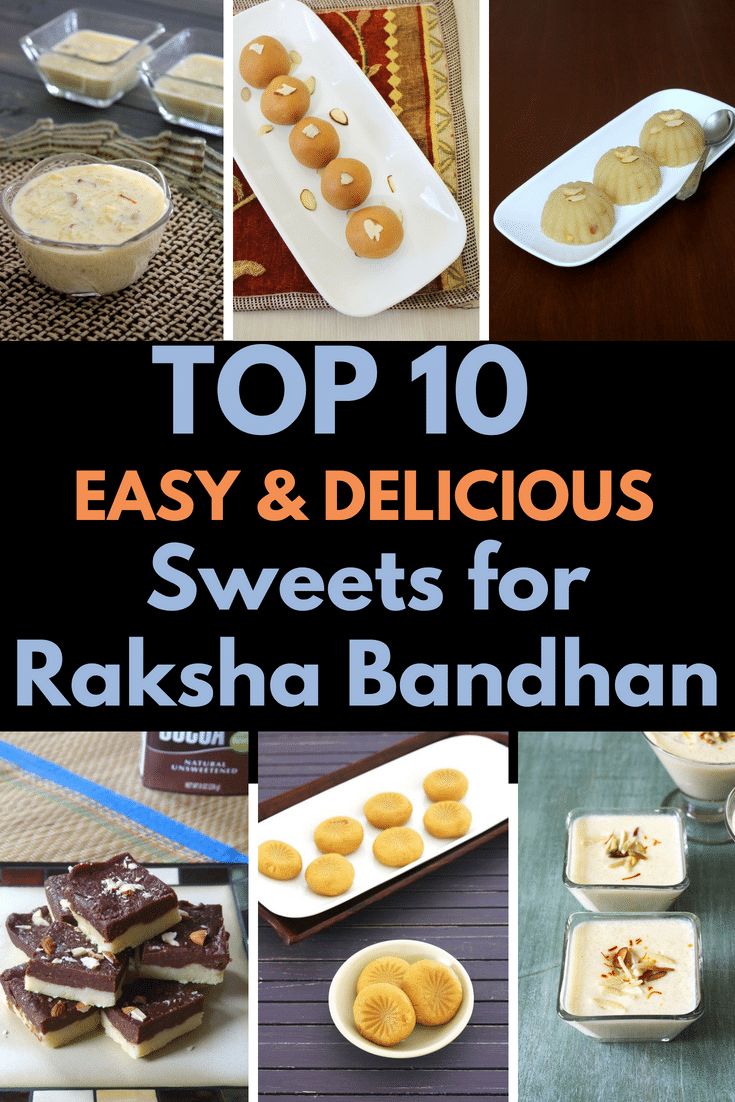 This content was originally published here.